Red Technologies has a wealth of experience in the planning, management and delivery of websites, mobile sites, apps, eCommerce solutions and online strategy.
WEBSITE DEVELOPMENT SERVICES
Red Technologies delivers innovative web solutions for both individuals
and businesses - from small websites to complex databases.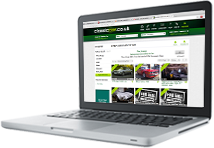 MOBILE & APP DEVELOPMENT
Our team will provide you with outsourced mobile development services
of the highest quality for both mobile websites and app development.
DESIGN & CUSTOM
Got something special you want in mind already? Let us help
you bring your vision to life from concept to completion.
GET YOUR FREE QUOTE
Why wait? We're ready to go anytime:
Bringing your vision to life.
The Red Technologies team uses a six-step process to deliver outstanding results for our clients. A dedicated project manager will work with you every step of the way to develop a thorough understanding of your project, the marketplace, your budget and your timeframe, ensuring you get the very best from our talented team. We also deliver exceptional technical support once your project is live.
1.
Red Technologies will work closely with you to develop a thorough understanding of your project,
your brand, the marketplace and your project objectives.
2.
Your project manager will confirm your budget, estimate the costs and work with you to develop a solution
that will transform your goals into reality. We deliver detailed reports on your project every step of the way.
3.
Initial design concepts will be submitted for your review. We will work with you to make changes
and deliver the final design concept for your approval.
4.
Graphic design, coding and testing begins. We will deliver a beta version of your web solution to test and approve.
Thorough quality assurance checks are completed and the project finalisation documents are completed.
5.
All project data is launched. We work closely with you to ensure everything works well and provide training
if required. The final sign off documents are completed and your web/mobile solution goes live.
6.
We are on hand 24/7 to deliver exceptional customer service and technical support. We work with you to
ensure that your project reflects the current needs of your organisation, customers, & business partners.
We are agile.
Red Technologies employs a range of project methodologies. An agile environment allows a project to be broken into several pieces Iterations and delivered incrementally for client approval and feedback. Three pillars uphold every implementation of empirical process control: transparency, inspection, and adaptation. Here is how we define some elements of our methodology:
Iterations are short time frames that typically last from one to four weeks. Each iteration involves a cross functional team working on; planning, requirements analysis, design, coding, unit testing, and acceptance testing. At the end of the iteration a working product is demonstrated.
Scrum is an iterative and incremental agile development framework for managing software projects and product or application development. Scrum optimises predictability and controls risk, relying on the core tasks of planning, design, development and deployment to resolve issues.